How to Take Your Tech Career to the Next Level with Walure Capital's Naija Tech Scene Event
Ever noticed how hard it is to keep up with the latest tech trends these days? Especially with so many things vying for our attention on a daily basis. One minute you're trying to keep up with the latest trends and innovations, and the next, a new trend has already been introduced.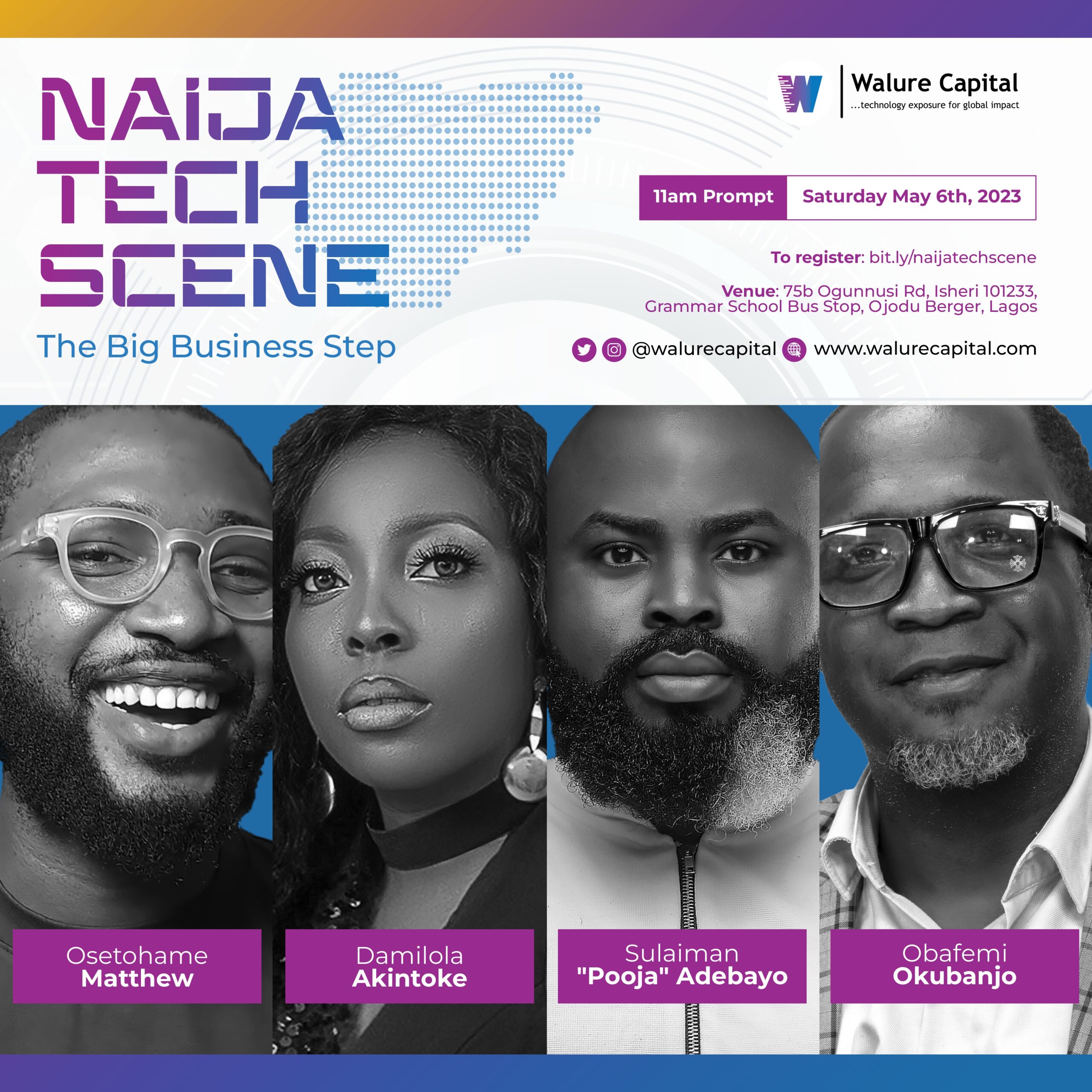 In this fast-paced world of technology, it can be quite difficult to stay updated with the latest trends and innovations. If you have been struggling to keep up and are tired of feeling left behind in the fast-paced world of tech. You need not worry anymore, Walure Capital has great news for you!
We have created an event that will bring everyone together, from successful startup founders who have made it big in the industry to venture capitalists who are investing in the next big thing. Click here to register.
You will get an opportunity to hear from the best minds in the industry and share their insights and experiences on how the Naija tech scene is quickly becoming The Big Business Step in Nigeria. And you will also learn about emerging trends, how to navigate challenges, what it takes to succeed in the Nigerian tech scene, gain valuable insights and experiences that you can apply to your own tech business or career, giving you inspiration on how to take your tech career to the next level.
By attending this event, you will be contributing to the growth and development of the Nigerian tech scene, you will have the chance to share your ideas, collaborate with others, and learn from successful entrepreneurs and investors.
This event is set to take place on May 6, 2023 by 11 am, at Walure Capital Plot 75, block 3b, Ogunnusi Road, Omole Phase 1, Grammar School bus stop Ojodu Berger, Lagos, it promises to be a day of networking, learning, and inspiration.
If you're a tech enthusiast with a dream, mark your calendars for May 6, 2023, and join us at Walure Capital for "Naija Tech Scene: The Big Business Step." Together, let's be a part of the Nigerian tech story, and turn our dreams into reality.